Juniper Hairstreak (Callophrys gryneus)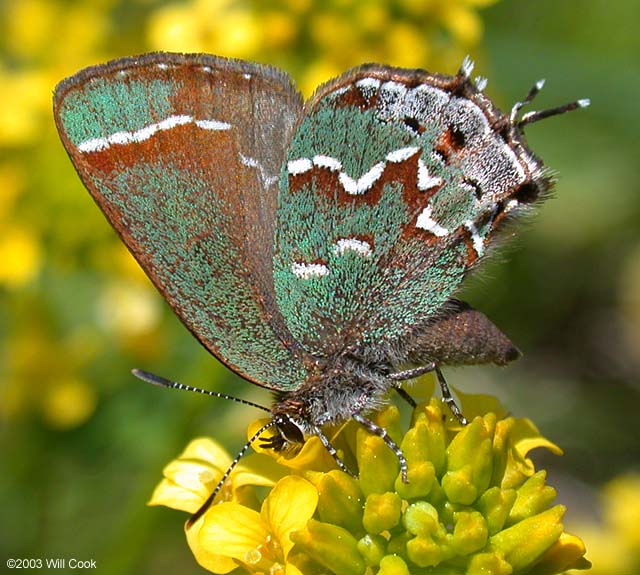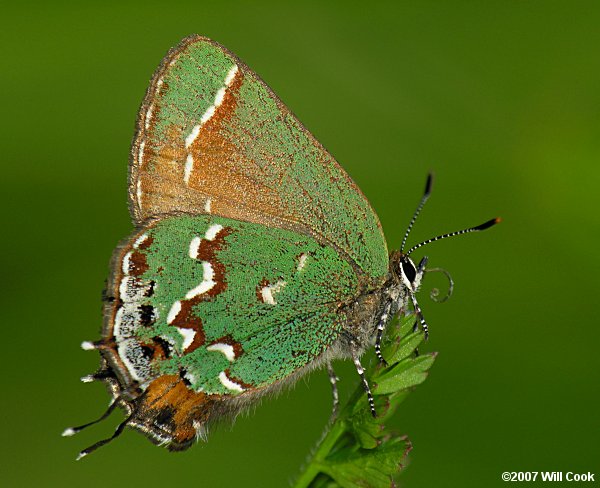 Knap of Reeds Creek impoundment, Falls Lake, Granville Co., NC 4/29/07.
Granville Co., NC 5/20/2012.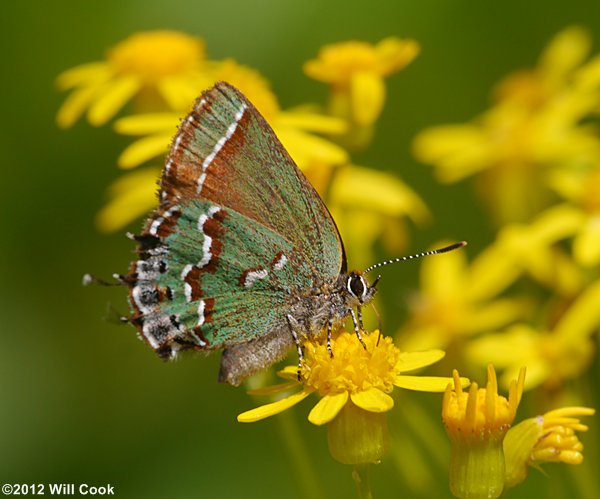 Granville Co., NC 5/20/2012.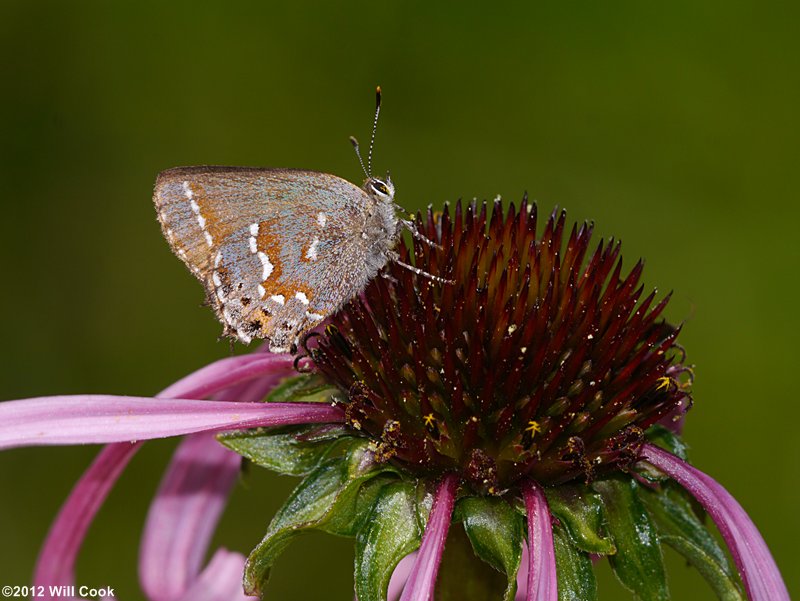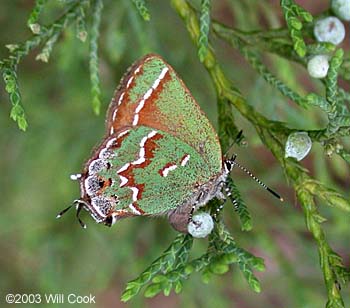 These mint-green gems feed on Eastern Redcedar (Juniperus virginiana) leaves as larvae. The female at left is busy laying eggs on the host plant. Penny's Bend Nature Preserve, Durham Co., NC 6/8/03.
They have a great fondness for mint flowers, especially Pycnanthemum (mountain-mint), though the individual above is nectaring on Winter Cress (Barbarea vulgaris).
Our only similar butterfly is the rare and local Hessel's Hairstreak (Callophrys hesseli) of the Coastal Plain.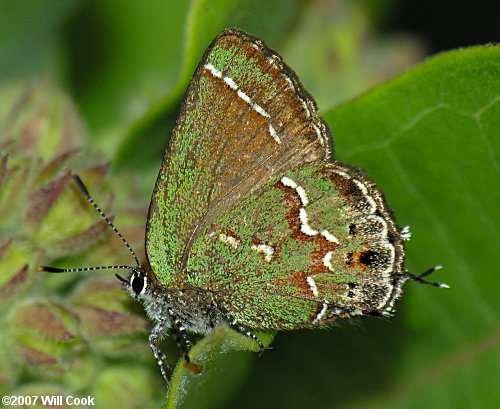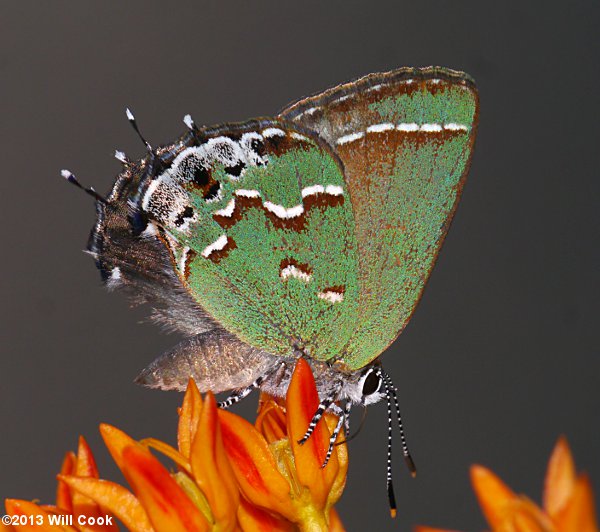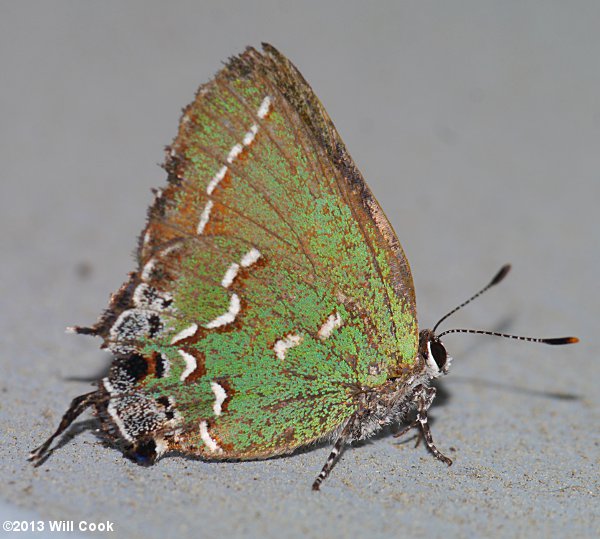 Attracted to a porch light at night.
Durham, NC 7/24/2013.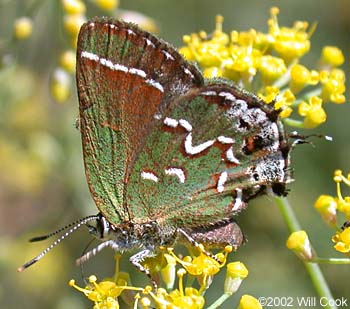 This one is on fennel.
Caswell Co., NC 8/4/02.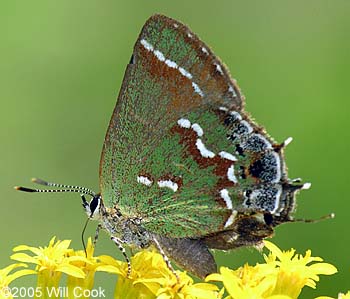 On goldenrod (Solidago).
Harnett Co., NC 8/18/05.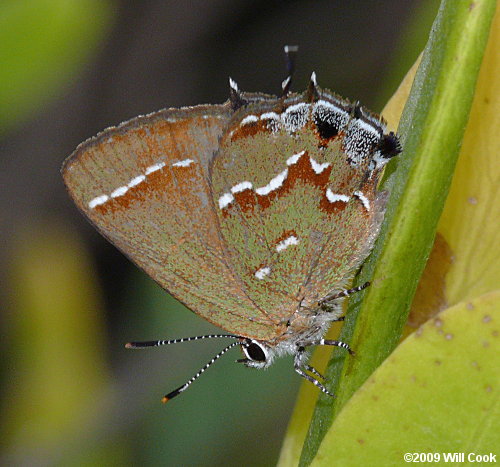 Fort Fisher, New Hanover Co., NC 8/29/09.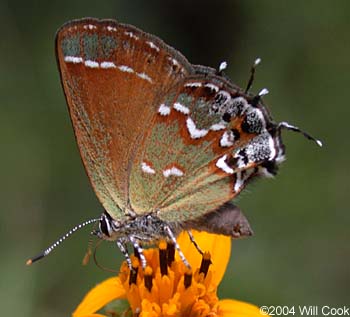 In Texas they tend to be a little browner. Eisenhower Park, San Antonio, Bexar Co., TX 6/7/04.