Imperial Moth (Eacles imperialis)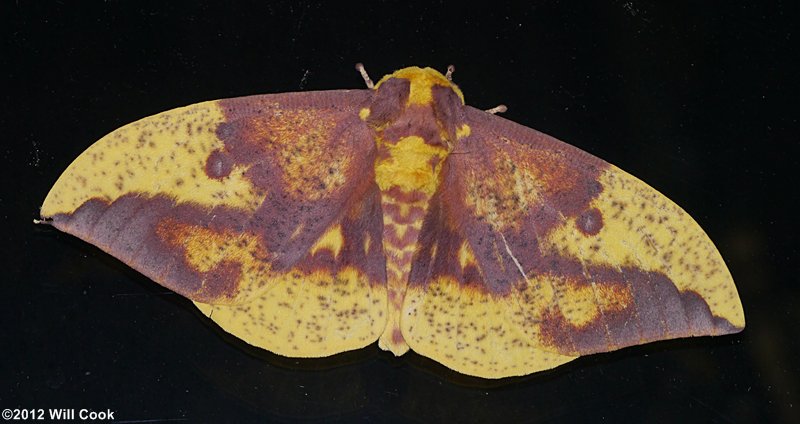 Imperial Moth is one of our biggest moths and also among the most spectacular, bright yellow with large purplish-brown patches and speckled with smudgy black spots.
Carroll Co., VA 7/3/12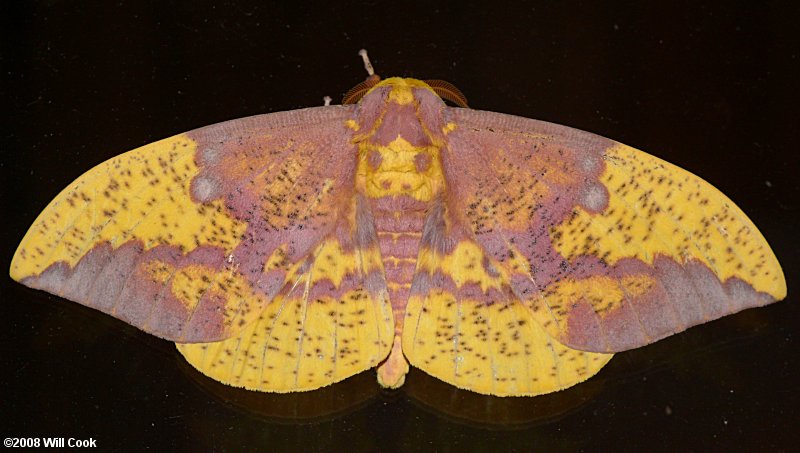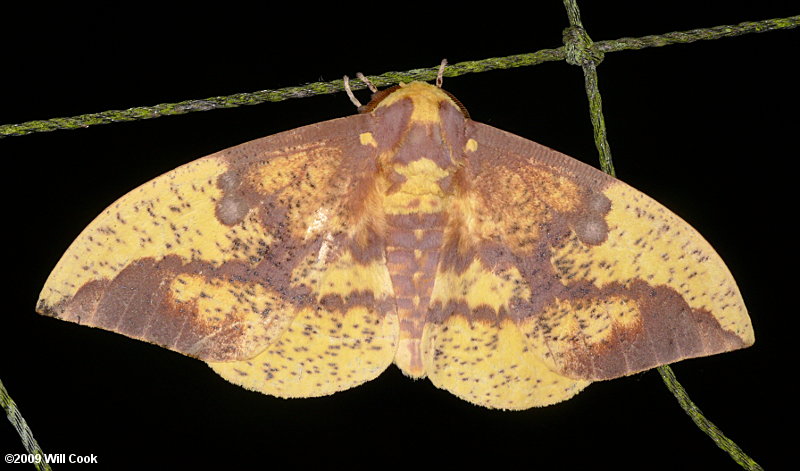 Found throughout the eastern US, the caterpillars feed on leaves of a wide variety of common tree species, including oaks, maples, Sweetgum, Sassafras, and even pines. The adults do not feed.
Orange Co., NC 8/23/09.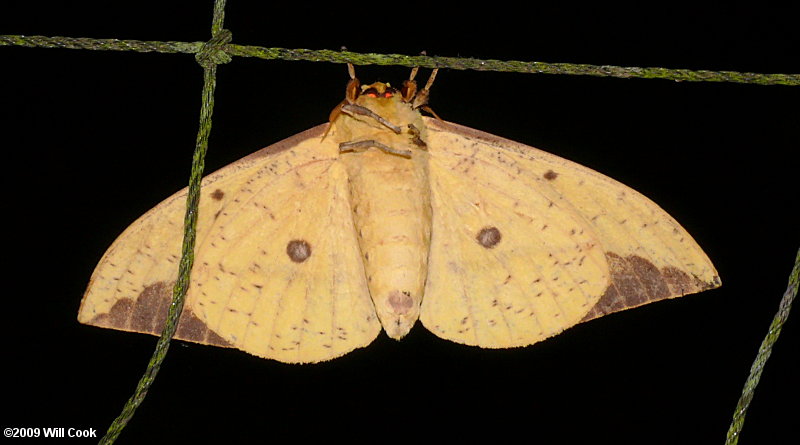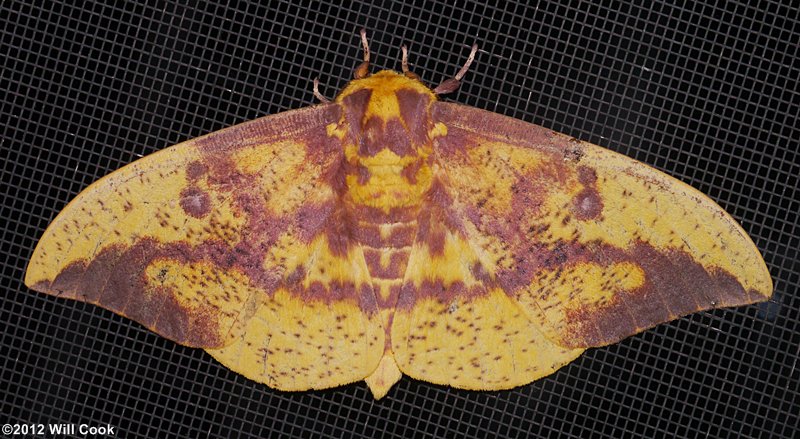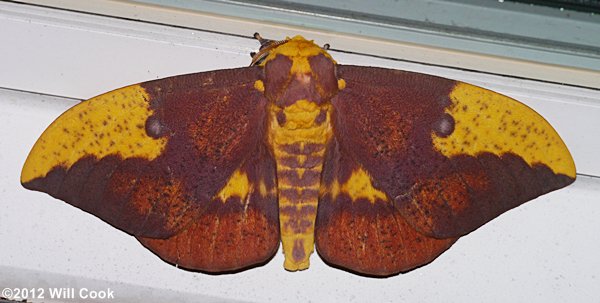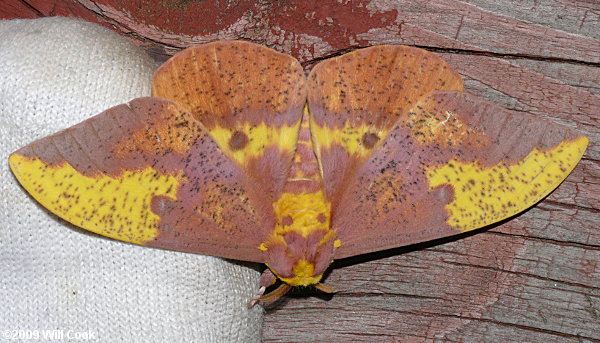 On my foot!
Carroll Co., VA 7/4/09.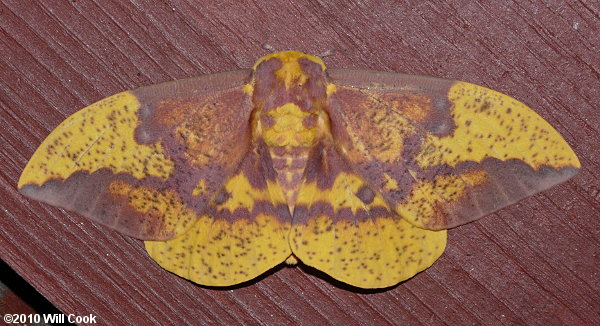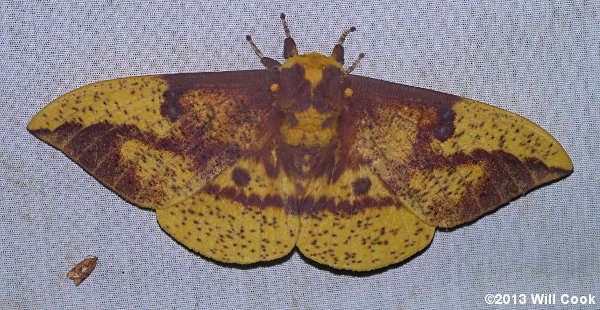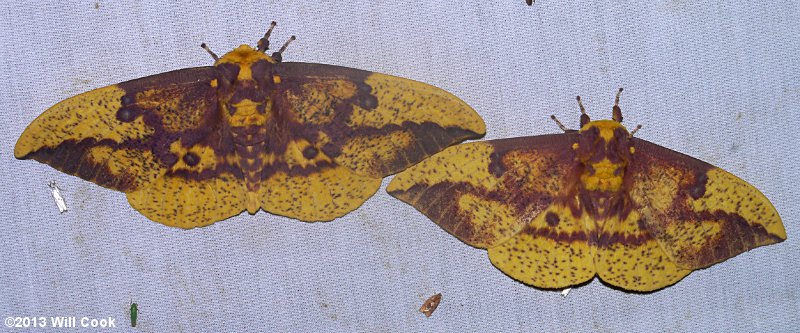 Two side by side!
Carroll Co., VA 7/19/13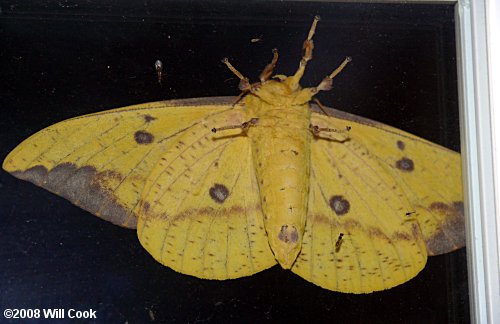 Same individual as in top photo.
Carroll Co., VA 8/2/08