Rosy Maple Moth (Dryocampa rubicunda)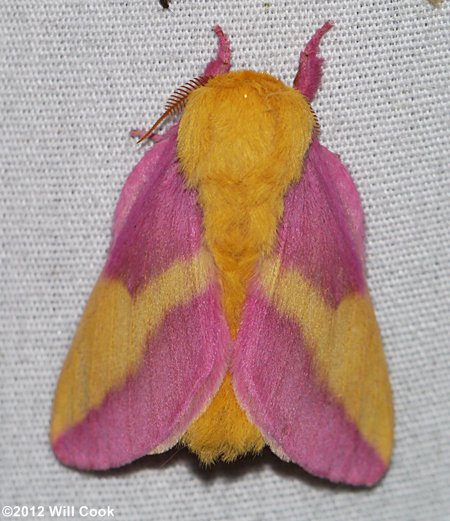 These stunningly colored bright yellow and pink moths are common. The caterpillar (called the Green-striped Mapleworm) feeds on various species of maple and oak trees.
Watauga Co., NC 7/1/12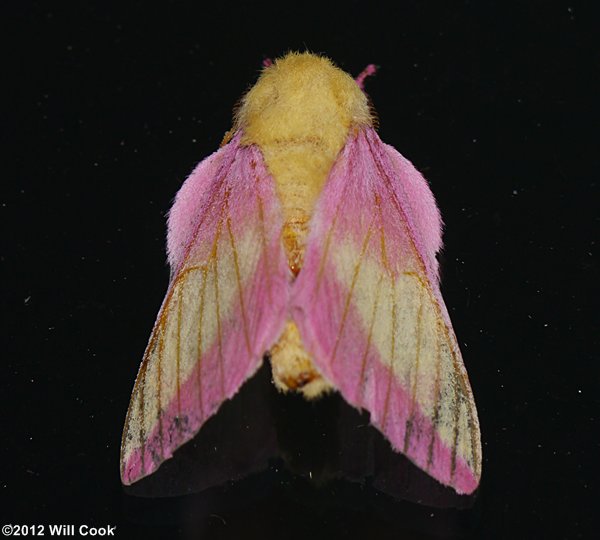 This one is a bit worn.
Carroll Co., VA 7/1/2012.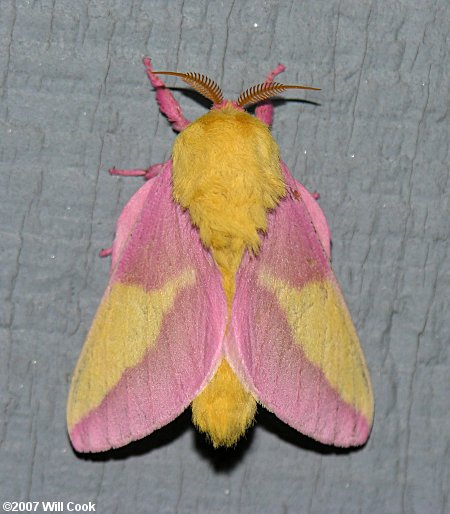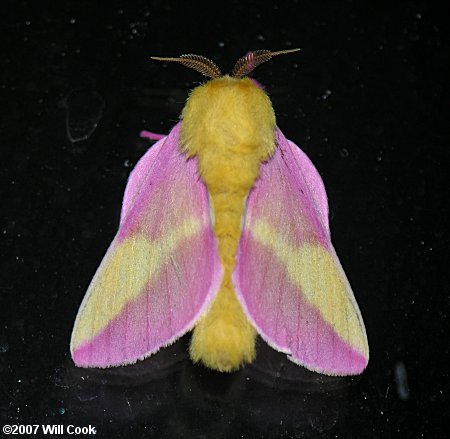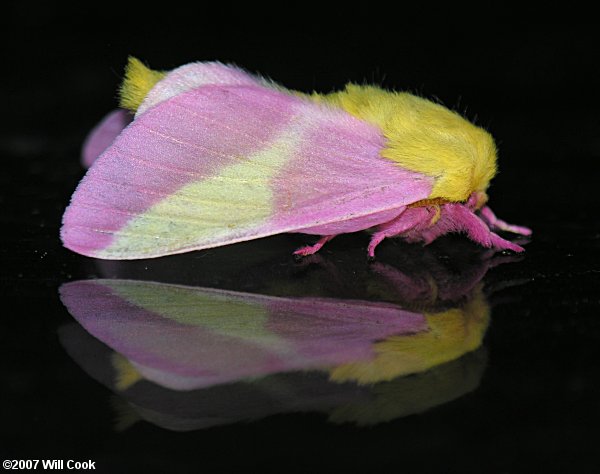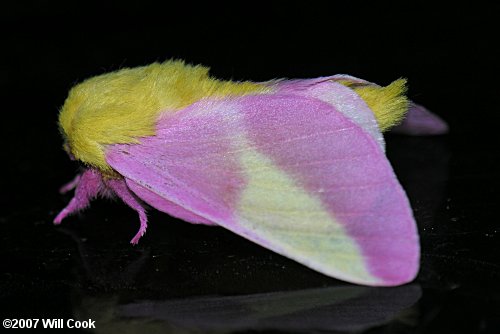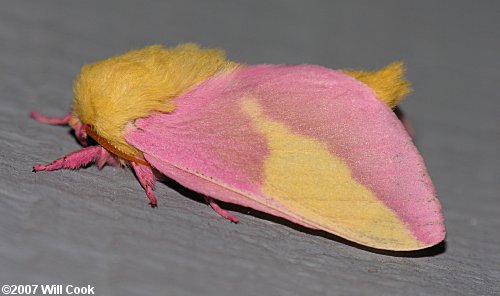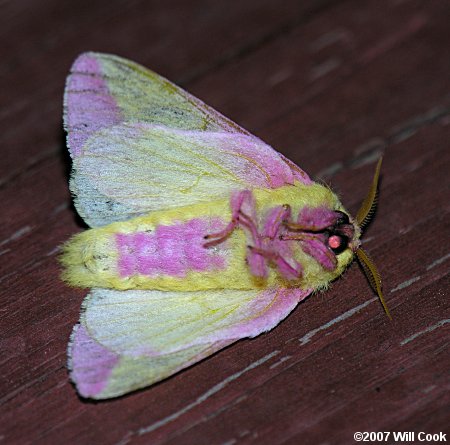 Photo of a dead Rosy Maple Moth, showing the underside pattern.
Carroll Co., VA 7/6/07.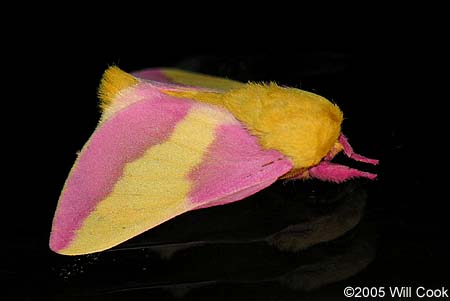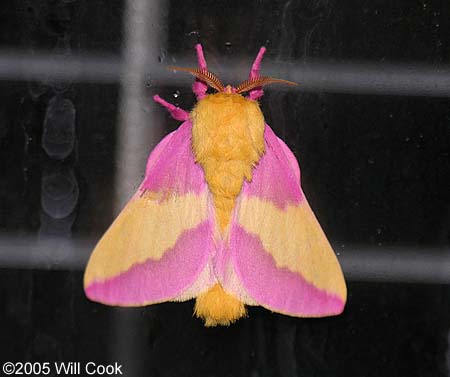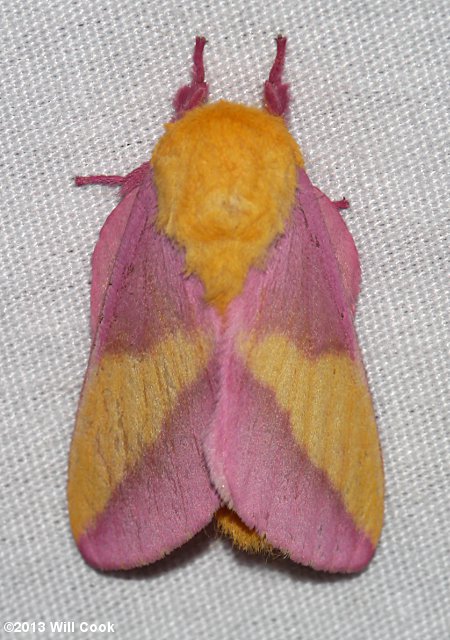 Umstead State Park, Wake Co., NC 7/24/2013