Virginia Snakeroot - Endodeca serpentaria (Linnaeus) Rafinesque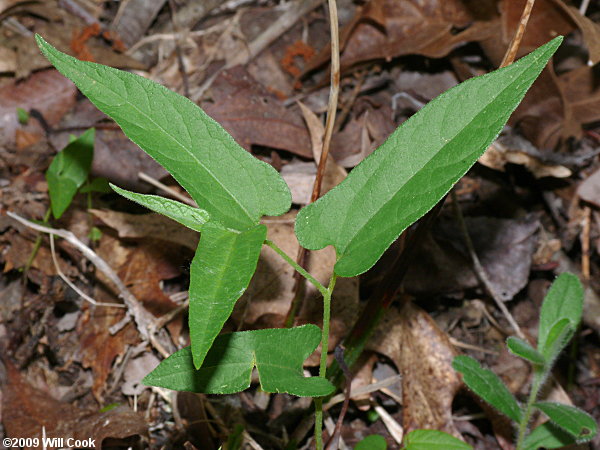 Virginia Snakeroot is a common but easy to overlook low-growing herbaceous perennial that until recently this was known as Aristolochia serpentaria. It's a much, much smaller plant than our other species that was formerly in Aristolochia, the high-climbing woody vine Pipevine (Isotrema macrophyllum), which is common in the Mountains of North Carolina.
Granville Co., NC 5/16/09.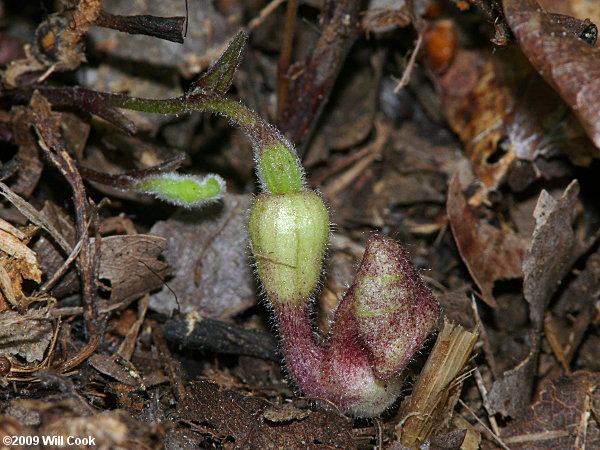 The odd, pipe-shaped flowers are usually buried under leaves at the base of the plant.
Granville Co., NC 5/16/09.