Southern Pearly Eye (Enodia portlandia)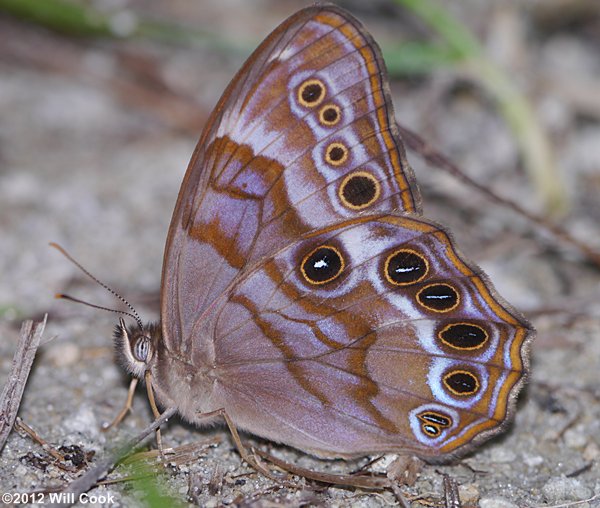 Southern Pealy Eye is fairly common in the Coastal Plain of North Carolina, where it is found in areas with its host plant, cane (Arundinaria gigantea and Arundinaria tecta), our native bamboo species.
When photographed using flash they show a lavender tinge, which is not seen in natural light.
Craven Co., NC 8/26/2012.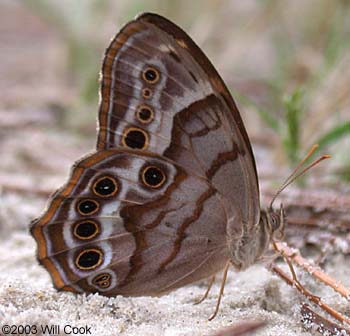 Similar to the Northern Pearly Eye of the Mountains and northern Piedmont, but note the orange antennal clubs.
Craven Co., NC 9/6/03.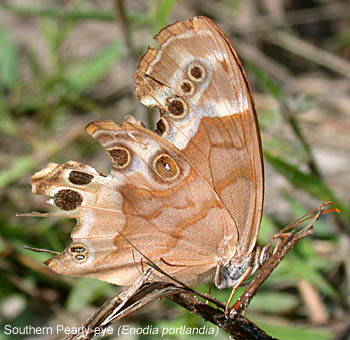 This one's a bit on the worn side...
Gates Co., NC 9/29/2001.